Chandrasekaran Appointed Tata Motors Chairman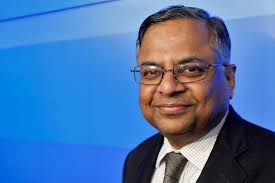 Tata Motors has appointed Tata group chief designate N. Chandrasekaran as its chairman with immediate effect.
● In a regulatory filing, the company said "the Board of Directors have today appointed Natarajan Chandrasekaran as additional director and Chairman of the board with immediate effect."
● The appointment comes within a week of Tata Sons announcing Mr. Chandrasekaran as its executive chairman.
● Popularly known as 'Chandra', the 54-year-old will take charge of Tata Sons, the main holding company of the salt-to-software conglomerate from February 21.
● At Tata Motors, he will have to take the responsibility of turning around the struggling homegrown auto major which is trying to regain lost ground, specially in the passenger vehicles segment.
नटराजन चंद्रशेखरन को टाटा मोटर्स का नया अध्यक्ष नियुक्त किया गया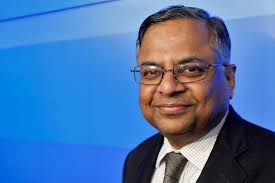 टाटा मोटर्स ने मंगलवार को टाटा ग्रूप के चीफ नटराजन चंद्रशेखरन को अपना चेयरमैन नियुक्त किया है। इससे पहले 12 जनवरी को उन्हें टाटा संस का नया चेयरमैन नियुक्त किया गया है। पहले वो टीसीएस (टाटा कन्सलटेंसी सर्विसेज़) के सीईओ और मैनेजिंग डायरेक्टर थे।
● उन्हें रतन टाटा की जगह लाया गया है जिन्होंने साइरस मिस्त्री के निकाले जाने के बाद चेयरमैन पद संभाला था। इससे पहले एन चंद्रशेखरन को टाटा संस का नया चेयरमैन बनाए जाने के बाद रतन टाटा ने जमकर उनकी तारीफ की थी। उन्होंने कहा था, 'चंद्रशेखरन की नियुक्ति उनकी नेतृत्व की क्षमता को देखकर किया गया है।'
● वह वर्तमान में देश की सबसे बड़ी सूचना प्रौद्योगिकी कंपनी टाटा कंसल्टेंसी सर्विसेज के मुख्य कार्यकारी अधिकारी हैं और 21 फरवरी को टाटा संस के कार्यकारी अध्यक्ष का पदभार सँभालेंगे।
● वहीं टाटा संस के पूर्व चेयरमैन साइरस मिस्त्री ने नटराजन चंद्रशेखर को उनकी जगह नियुक्त किए जाने के फैसले का विरोध किया है।
● बीते हफ्ते टाटा संस की बोर्ड बैठक से ठीक एक दिन पहले साइरस मिस्त्री ने अपने सहकर्मचारी को गुस्सा जाहिर करते हुए एक पत्र लिखकर चंद्रशेखर की नियुक्ति की कानूनी वैधता पर सवाल खड़े किए थे।