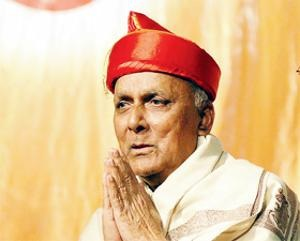 Renowned Marathi writer Ramchandra Chintaman Dhere passed away on 1 July 2016 following prolonged illness. He was 86.
Dhere was known for his exhaustive research in folk literature and bhakti tradition of Maharashtra.
• Ramchandra Chintaman Dhere was a Marathi writer from Maharashtra.
• He was born in the town of Nigade in Pune district.
• He obtained a Doctorate of Literature from Pune University.
• He wrote over 100 scholarly books on Marathi folk literature and culture, Marathi literature, religious sects in Maharashtra, and lives of saint poets.
• He also composed a few poems and musical plays.
• He received a Sahitya Akademi Award in 1987 for his work Shri Vitthal: Ek MahaSamanvay.
• His other important literary works are Dakshinecha Lokdev Khandoba, Marathi Loksanskrutiche Upasak, Gangajali and Musalman Marathi Santkavi among others.